[Webinar] Drive Breakthrough Revenue and Loyalty with Next Generation, Digitized Patient Engagement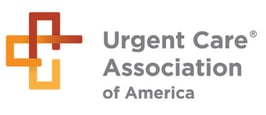 Presented on Wednesday, Dec. 6, 2017
*Now Available On Demand*
Session Description:
Ongoing patient engagement is critical to establishing loyal relationships with patients, resulting in repeat visits and increased revenue. However, the episodic care offered by urgent care centers makes this challenging to accomplish in a cost-effective way. Learn how…
PatientBond's all-in-one urgent care solution can digitize and extend patient engagement beyond the clinic with personalized messages using proven methods from the consumer & retail industries.

Statcare Urgent Medical Care has leveraged digital technology to improve the patient experience throughout their journey

Urgent care clinics are expanding their Occ Med business with outreach and labor optimization solutions.
…Acquire, retain and reactivate patients to drive breakthrough revenue and profitability!
About the Presenters:
Mike Gianfrancesco
Mike has over 17 years industry experience. Prior to joining PatientBond he was a co-operator for a multi-location urgent care system in Chicago, responsible for identifying and evaluating market dynamics and communication channels to increase market share and grow revenue.
Dr. Sandeep Jain
Dr. Sandeep Jain is the co-owner of Statcare Urgent Medical Care (a multi-location urgent care out of NY). Dr. Jain specializes in Internal Medicine and focuses on Customer Acquisition and Retention and Business Development within his organization. Prior to this, he was Director of Financial & Clinical Operations in Finance at MediSys Health Network, a multi-hospital chain in NY.